Boating Navigation Aids...

Highway Signs For The Water
Boating navigation aids, those buoys and markers you see in Lake Powell, are the "yield" signs, "slow" signs and "rough road" signs you are accustomed to seeing on roads and highways. They are there to give direction and to keep you and others safe.
These boating navigation aids have been designed and standardized by the U.S. Coast Guard. Therefore, you will encounter them at other large bodies of water and, as such, need to be familiar with them and give them the same degree of importance as you do those signs on land.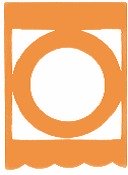 CONTROLLED AREA!


This regulatory marker controls boating activities in a designated area. Designations such as a speed limit, slow no wake, no skiing, or no motorboats may be indicated within the orange circle.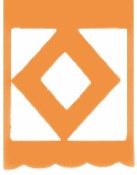 DANGER!

Use extreme caution! This regulatory marker identifies navigational hazards like rocks, sand or rock bars, construction, or snags which may be indicated inside the orange diamond.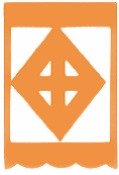 BOATS KEEP OUT!

This is a regulatory marker that denies boat access! Reasons areas might be restricted include waterfalls, swim areas, or dams and spillways. The restrictions will be indicated outside the orange crossed diamond.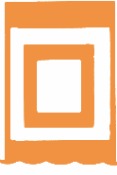 INFORMATION


This marker provides non-regulatory information such as directions, distances, and locations.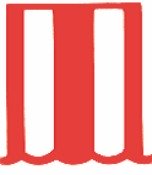 CHANNEL MARKER - CENTER


A white buoy with vertical red stripes marks the center of a channel or "safe water."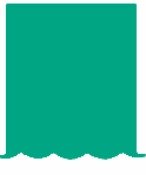 CHANNEL MARKER - LEFT

A green "can" buoy marks the left side of a channel when proceeding upstream or returning to harbor. This marker will usually be odd numbered.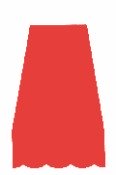 CHANNEL MARKER- RIGHT


A red "nun" buoy marks the right side of a channel when proceeding upstream or returning to harbor. This marker will usually be even numbered.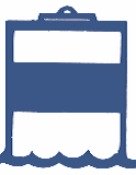 MOORING BUOY

This is a white buoy with a horizontal blue band that may have a white light or reflector.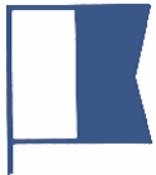 ALPHA FLAG


This blue and white flag identifies a boat involved in diving activities. All other boats must stay at least 150 feet away.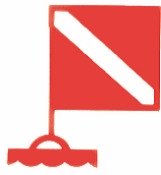 DIVERS FLAG


This red flag with a diagonal white stripe indicates that one or more diver(s) are diving in the immediate area. All boats must remain 150 feet from the flag, unless in the diving party.
This information on boating navigation aids was downloaded from Highlights From Utah's Boating Laws & Regulations
Courtesy of Utah DNR State Parks
Comments and Suggestions
I started this website in February 2011, and, quite honestly, it has not lived up to my hopes and expectations.

I would appreciate some honest appraisals and suggestions as to how to improve it.

Return From Boating Navigation Aids To Lake Powell Country Home Page