BoatUS -
Boat Owners Association
of The United States -

BoatUS - Boat Owners Association of The United States – is the oldest and largest association of boaters in the United States.
For over forty years they have endeavored to provide the highest quality boating services along with significant savings and a strong voice in Washington.
They have fought to protect boaters from unfair taxes and burdensome regulations that take the fun out of boating.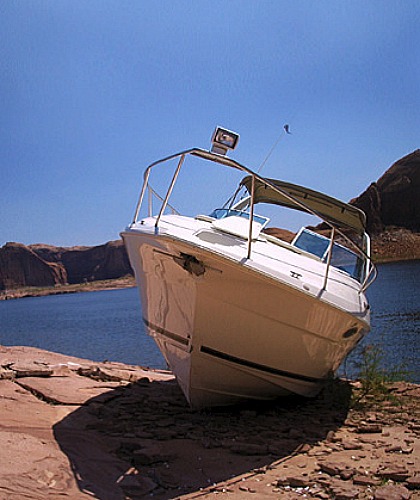 Photo: Courtesy Highlights

They now represent over half a million Members with a staff that has created:
• The largest towing fleet from coast to coast
• An extensive network of on the road towers for trailer boaters
• An insurance policy with coverage designed specifically for recreational boaters
• A network of over 900 marinas providing substantial discounts to Members across the country

PFD Loaner Program

The following narrative is an example of their involvement in national affairs which are not in the best interests of boaters nationwide.
Nearly a year ago a private venture, LightSquared, backed by billions of dollars in funding, had plans to build a nationwide 4G broadband cellular telephone network but unfortunately, tests had shown this plan would interfere with GPS signals creating grave safety concerns.
The Foundation began asking recreational boaters, anglers and the marine industry to speak out about the potential loss of reliable GPS – the country's sole electronic navigation system

The company recently announced that it has filed for bankruptcy after the build-out of the network was halted by the FCC spurred on by the Coalition to Save Our GPS, which worked to resolve this threat to the GPS system.
The following is another example of how Boat Owners Association has lobbied Congress to repeal proposed legislation contrary to the interests of American boaters:
April 17, 2012

Legislation to provide liability protection for E15 considered by the U.S. House of Representatives H.R. 4345, the Domestic Fuels Protection Act of 2012, would provide liability protection for retailers, distributors and other members of the fuel supply chain for damage cause by gasoline containing up to 15% ethanol (E15). Boat Owners Association has expressed our opposition to this bill.

To see a copy of the letter sent by Boat Owners Association to Congressman Fred Upton, Chairman of the House Energy and Commerce Committee, Click Here.

These are only two examples of efforts made by Boat Owners Association to protect the interests of American boaters. If you would like to see more, Go to BoatUS Government Affairs.

BoatUS Angler:
BoatUS ANGLER was created to provide services and benefits designed exclusively for the freshwater and coastal angler to enjoy worry free fishing.
Benefits include the largest towing fleet with 24/7 towing dispatch and assistance for when the unexpected happens on the road or on the water, discounts at marinas, BoatUS ANGLER Magazine, tournament incentive programs, discounts on charters & guides and an insurance policy with coverages designed specifically for avid fishermen:
• Road Towing
• Water towing
• BoatUS Insurance
• Tournament Incentives
It's total protection for your boat, motor, trailer and fishing equipment as well as liability, medical, uninsured boater protection and a whole lot more!
I have personally been involved with Boat Owners Association for over a year now. I have used them repeatedly for information and images for this website.
Their replies to my requests for help have always been responsive and a step beyond that which was asked of them.
I have no doubt they handle claims the same way. 
Comments and Suggestions
I started this website in February 2011, and, quite honestly, it has not lived up to my hopes and expectations.

I would appreciate some honest appraisals and suggestions as to how to improve it.


Return From BoatUS To Lake Powell Country Home Page