Bryce Canyon...

"A Helluva Place To Lose A Cow"
In terms of size, 56.2 square miles, Bryce Canyon National Park is small in comparison to other National Parks.
However, in terms of unique and spectacular geologic formations, it is gargantuan.
It is the uniqueness of the rocks, formed when ice and rainwater wear away the weak limestone, which attracted visitors and resulted in it becoming a national park.
Bryce Canyon National Park is a series of 14 magnificent amphitheaters  each carved almost a quarter mile into the eastern face of the Paunsaugunt Plateau of southwestern Utah.
It is a phantasmagoric landscape of limestone hoodos, rock-candy formations, cathedrals, castles, spires, pinnacles, windows, arches, steeples and natural bridges.
Bryce Canyon National Park is a real life fairytale with places like Jolley Hollow, Fairyland Canyon, Queen's Garden, Peekaboo Trail, Aquarius Plateau, The Silent City, No Man's Mesa, Lower Death Valley, Squaw Creek, Inspiration Point, Sunrise and Sunset Points.
It is a dreamscape of fanciful formations like Thor's Hammer, The Poodle, The Hunter, The Pope, Sinking Ship, The Sentinel, The Cockscomb and Chinese Wall.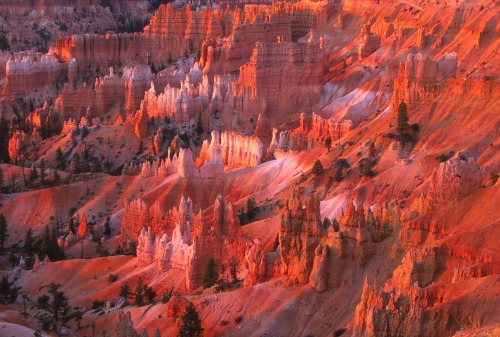 View from Sunset Point - Bryce Canyon National Park

---
Quick Facts

• Named after Mormon Pioneer Ebenezer Bryce
• It covers 56.2 square miles
• Made a National Monument in 1923
• Became a National Park in 1928
• Park open Year round
• Visitor center open year round ( Closed only Thanksgiving Day, Christmas Day and New Year's Day)
• Lodging and Services mid-May to mid-October
• 18 mile Scenic Rim Drive
• 13 Overlooks
• Cross country skiing and snowshoeing in winter
• No snowmobiles allowed


Side Bar

One of the most poetic descriptions of Bryce Canyon was written in 1876 by T. C. Bailey, U. S. Deputy Surveyor.

At the time, Bailey was surveying for John Wesley Powell's 1875-1877 U.S. Geologic Society Expedition
 and came onto what is now known as Sunset Point:

 "There are thousands of red, white, purple and vermillion colored rocks, of all sizes, resembling sentinels on the walls of castles, monks and priests in their robes, attendants, cathedrals and congregations. There are deep caverns and rooms resembling ruins of prisons, castles, churches with their guarded walls, battlements, spires, and steeples, niches and recesses, presenting the wildest and most wonderful scene that the eye of man ever beheld, in fact it is one of the wonders of the world."
---
Area Map - Courtesy: NPS

Tropic, UT Current Weather and Forecast

Location
Located 4.5 miles south of the intersection of Hwy. 12 & Hwy. 63, near the town of Tropic in southwestern Utah.
Visitor Center is 1.5 miles inside Bryce Canyon National Park's northern boundary.


Park Fees
• $25.00 per Vehicle (Includes driver and all passengers)
• $12.00 per person entering by foot, bicycle or motorcycle
• $30.00 Bryce Canyon National Park Annual Pass
Individuals 15 years old and younger are admitted free of charge.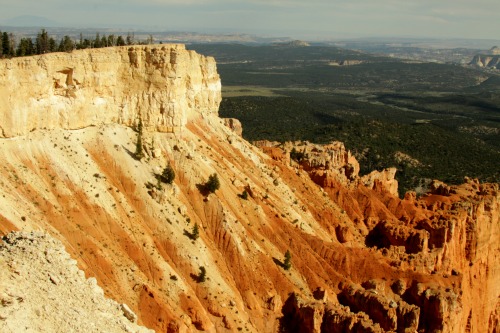 Valley View

---
Side Bar
Visitors with a National Parks and Federal Recreational Lands Pass or a Volunteer Pass are admitted free.
Admission to Bryce Canyon National Park is for seven days. No refunds are given due to inclement weather.

---
Have A Great Story To Share?
Do you have a great story about this destination? Share it!
Operating Hours and Seasons

Bryce Canyon National Monument is open 24/7 all year round,

Although it may be temporarily closed during and after snowfalls only so long as it takes to clear the roads for visitor traffic.

Visitor Center Operating Hours

Summer 8am - 8pm (May - September)
 Fall (October) 8:00 am - 6:00 pm
 Winter (November - March) 8:00 am - 4:30 pm
 Spring (April) 8:00 am - 6:00 pm

---

Books and Maps about Bryce Canyon may be purchased at the Visitor Center, or you may purchase them through Amazon.com by clicking the link below.  

Bryce Canyon National Park

---
Holiday Closures
The Visitor Center and Fee Booths are closed for:
• Thanksgiving Day
• Christmas Day
• New Year's Day
For further information, call (435) 834-5322

---
Side Bar
Daylight Savings Time begins the second Sunday in March and ends the first Sunday in November.
Bryce Canyon is in the Mountain Time Zone

---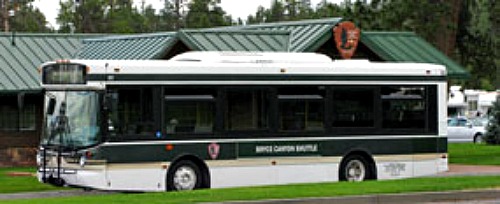 Shuttle Bus - Photo: Courtesy NPS

Shuttle
Like many busy National Parks, Bryce Canyon has a FREE mass transit system to minimize vehicle congestion and the
resulting noise and air pollution.
Although it is not mandatory that visitors use the shuttle, it is encouraged.
The $25 entrance fee entitles visitors to unlimited, free use of the Bryce Canyon Shuttle buses.
The buses run every 12-15 minutes and visitors may board or leave the buses at any designated stop.
 
Why use the shuttle?

According to the NPS, during the summer months "…there is one parking space for every four cars entering the park…."

This results in "…waiting in lines to enter parking lots, circling parking lots looking for empty spaces, or fighting traffic in congested areas."

Visitors who are not staying overnight within the park are encouraged to leave their vehicles at the Shuttle Staging area (near Ruby's Inn) or at Ruby's Campground located outside the park.

The 2012 Bryce Canyon Shuttle runs May 4th through October 7th.


Natural Arch - Bryce Canyon NP

The first bus of the day leaves at:
• 8 a.m. from the Shuttle Staging Area
The last bus leaves at:
• 7:20 p.m. from Bryce Point
• 7:40 p.m. from Visitor Center
All times are Mountain Daylight Time.

Bryce-Canyon-Lodge -1924  (Colorado Historical Society)


Lodging
The Lodge at Bryce Canyon is the only lodging within the park.
It was designed in the 1920s by Union Pacific Railroad architect Gilbert Stanley Underwood who also designed the lodges at the North Rim of the Grand Canyon, Cedar Breaks and Zion.
These lodges were built within the parks in hopes of attracting rail passengers to visit these various parks and to attract more people to ride the trains.
Visitors who arrived by train at Cedar City were driven by open-air buses to Bryce Canyon.

| | |
| --- | --- |
| Bryce Canyon Lodge - Motel | Bryce Canyon Lodge - Cabin |
Accommodations
The 2013 season begins March 29 and runs through November 10th.
The lodge is operated by Forever Resorts and offers:

• 114 guest rooms, which include
• four suites on the lodge's second level
• motel-style rooms in separate buildings (with balconies or porches)
• historic lodge pole-pine cabins, some with cathedral ceilings and gas fireplaces. Western cabins
• Dining Room in the main lodge


---
Side Bar
All accommodations are non-smoking and feature phones and radio alarm clocks.

There are no televisions.
Pets are not allowed in any of the guest rooms or lodge facilities

---
For further information and/or to make reservations, use the search box on the right.
 
This is not a booking agency; rather, it is a search engine powered by Hotels Combined to help you check availability and find the best deals on lodging.


The search results show Bryce Canyon Lodge as well as others in the area around Tropic, Utah. 

Campgrounds
There are two campgrounds within the park boundaries, North Campground and Sunset Campground.
North Campground
Located across from the Visitor center at the north end of the park.
• 99 sites in 4 loops; A, B, C, D.
• Loops A & B are for RV campers
• Loops C & D are for tent campers
• $15 per site/per night on a first-come, first-served basis *
• No sewer, water or electrical hookups
• Potable water spigots are located throughout the campground
*13 RV sites may be reserved in Loop A for the following dates only:
• 2013 - May 10 - September 22
• 2014 - May 9 - September 21
• 2015 - May 8 - September 27
• 2016 - May 6 - September 25
To make reservations to one of the 13 RV sites, call (877) 444-6777 or click www.recreation.gov.
Reservations for these sites can be made from 6 months to 2 days in advance (minimum advance reservation is two days.

For a Map and Campground Regulations, Click Here.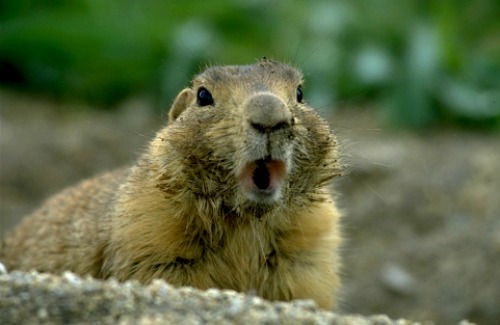 Sunset Campground
(Closed in Winter)
Located west of Sunset Point, approximately 1.5 miles south of the Bryce Canyon Visitor Center.
• 100 sites in 3 loops; A, B, & C
• Loop A is for RV campers
•  Loops B & C are for tent campers
•  Two wheelchair-accessible sites are located in Loop A
• $15 per site/per night on a first-come, first-served basis*
• No sewer, water or electrical hookups
• Restroom is provided at each loop
• Potable water spigots are scattered throughout the campground
*20 Tent Sites may be reserved in Loop B for the following dates only:
• 2013 - May 10 - September 22
• 2014 - May 9 - September 21
• 2015 - May 8 - September 27
• 2016 - May 6 - September 25
To make reservations for one of the 20 Tent Sites, call (877) 444-6777 or click www.recreation.gov.
Reservations for these sites can be made from 6 months to 2 days in advance (minimum advance reservation is two days
To download a Map and Campground's Regulations, Click Here.

Group Sites
The Group site is for a minimum of 7, maximum of 30 individuals. Cost per night is based upon the size of the group.
Click Here to see rates.

Things to Do
• Sightseeing
• Photography
• Hiking
• Wildlife Viewing
• Astronomy
• Nature Programs


Hiking
Hiking is a fun and healthy way to see and experience Bryce Canyon national Park.
There are hiking trails for every level of physical fitness and hiking ability, from easy hikes like the .8 mile roundtrip Mossy
Cave Trail hike to the strenuous 8.5 mile roundtrip Riggs Spring loop hike.
For those with the time and the inclination there are
Easy
• Mossy Cave Trail - .8 mile roundtrip
• Rim Trail – 0-11 mile roundtrip
• Bristlecone Loop – 1.0 mile roundtrip
• Queens Garden Trail – 1.8 mile roundtrip
Moderate
• Navajo Trail – 1.3 mile roundtrip
• Tower Bridge – 3.0 mile roundtrip
• Hat Shop – 4.0 mile roundtrip
• Swamp Canyon Trail – 4.3 mile roundtrip
Strenuous
• Fairyland Loop – 8.0 mile roundtrip
• Peek-A-Boo – 5.5 mile roundtrip
• Riggs Spring loop – 8.5 mile roundtrip

For more information about these hikes, go to www.nps.gov.
Park History
Earliest Inhabitants
From scant artifacts found in the canyons south of the park, it is believed that the Basket Makers were the earliest known inhabitants of the region.
Shortly after A.D. 1000, archaeologists believe that either the ancestral Puebloans or Indians of the Desert Culture may have followed the Basket Makers into the region.
By A.D. 1200, they had left the area and were replaced by the Paiutes, a semi-nomadic- people. 
There is also evidence that Navajos from south of the Colorado River visited the area but never stayed for any lengthy period of time.


Mormon Settlers
The Church of Jesus Christ of Latter-day Saints was a strong presence in southern Utah in the 1850s.
Mormon scouts first visited the Sevier River near Panguitch in 1852 which probably afforded them a view of the Sunset Cliffs.
However, it was not until 1874 that Mormon settlers established farms in the upper Paria Valley, near the junction of the Paria River and Henrieville Creek.
Ebenezer Bryce and his family came to the area in 1875 or 1876 and with help from his neighbors built a 7 mile long irrigation ditch from the Paria Creek, thereby making it possible to grow crops and raise cattle.
The story is told that some of his cattle had wandered into the nearby canyons and that after spending considerable time looking for them, he remarked that, "It's one hell of a place to lose a cow."
In addition to the irrigation ditch, Ebenezer Bryce built a road to an amphitheater where he and others harvested timber for building and firewood.
This amphitheater became known as Bryce's Canyon.

The Styretts
Although Ebenezer Bryce gave his name to the canyon, perhaps no one is more deserving of recognition for popularizing it
than Reuben (Ruby) Carlson Syrett and his wife, Clara Armeda (Minnie).
The Styretts homesteaded a quarter section of land 3-1/2 miles north of what is now Sunset Point.
They invited friends to come out to see their wondrous canyon which was so well received that they started buying up more of the land around them.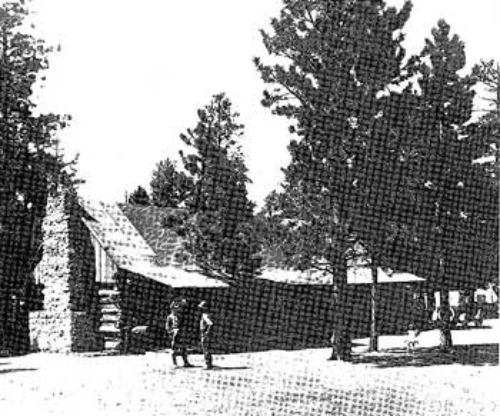 Tourist's Rest - Circa 1920-1923. (Colorado Historical Society)

By 1920, as more and more visitors from all over the country came to see the canyon, the Styretts decided to build a permanent lodge, which they named Tourist's Rest.
The lodge, which measured 30 feet by 71 feet, was made of sawed logs and had a dining room with a fireplace, a kitchen, a storeroom, and several adjoining bedrooms.
In addition to the lodge, they built several cabins nearby and a 35 feet by 76 feet open air dance platform.
The Styretts operated the lodge until it was purchased in 1923 by a subsidiary of the Union Pacific System.

National Monument Status
Through the efforts of individuals like the Styretts and commercial enterprises such as the Union Pacific System there was getting to be a lot of people interested in Bryce Canyon; and not all of these were in a good way.
Fortunately there were those who felt strongly that Bryce Canyon was a national treasure and should be protected from further commercialism by making it a National Park.
However, before this could be done, there were several issues which first had to be resolved and a resolution would take time.
The quickest option was to first make Bryce a National Monument, which could be done by presidential proclamation, then tackle the other issues. 
Once the Monument was under federal protection, these issues could then be dealt with in a more leisurely manner.
This first step was taken on June 8, 1923, when President Warren G. Harding proclaimed Bryce Canyon a national monument.

National Park Status
Congress moves in slow and mysterious ways.
Within a year after President Harding issued his Executive Order creating the monument, Congress initiated steps to alter the status of Bryce Canyon from a national monument to a national park.
On June 7, 1924, Congress approved legislation authorizing the establishment of "Utah National Park."
However, before it could become a National Park, all the land within the boundaries of the park had to be the property of the United States.
Unfortunately, both the State of Utah and the Union Pacific owned some of this land and would have to convey ownership to the United States.
Understandably they were reluctant to do this without certain concessions and remuneration and it was not something that could be immediately resolved. 
In fact, it took until September 15, 1927 before an agreement was reached between the United States, the State of Utah, and the Union Pacific Railroad which fulfilled the requirements of the 1924 legislation.
On December 6, 1927, Senator Smoot, from Utah, introduced a bill to change the name to Bryce Canyon National Park.
On February 25, 1928, Congress authorized legislation changing the name from "Utah National Park" to "Bryce Canyon National Park."


Flora and Fauna
From the highest part of the park, Rainbow Point, to the lowest point at Yellow Creek, the elevation at the park varies almost 2500 feet.
This disparity in elevation results in three distinct climatic zones: spruce/fir forest, Ponderosa Pine forest, and Pinyon Pine/juniper forest.
Consequently, Bryce Canyon enjoys a high biodiversity with over 100 species of birds, from the tiny Black-chinned Hummingbird to the California Condor; dozens of mammals, from the ubiquitous Golden-mantled Ground Squirrel to the rare and elusive Mountain Lion; and more than a thousand plant species, from the dainty Wyoming Paintbrush to the ancient Great Basin Bristlecone Pine.

Mammals

• Gray Fox
• Ground Squirrel
• Mountain Lion
• Mule Deer
• Pine Squirrel
• Porcupine
• Pronghorn
• Yellow bellied Marmot

For a Checklist of Mammals, Reptiles and Amphibians, Click Here.

Gray Jay


Birds

• Black-chinned Hummingbird
• Broad-tailed Hummingbird
• Cliff Swallow
• Common Ravens
• Cooper's Hawk
• Gray Jay
• Mountain Bluebird
• Mountain Chickadee
• Osprey
• Red-tailed Hawk
• Red-winged Blackbird
• Rufous Hummingbird
• Stellar's Jay
• Violet-green Swallow

To learn more about birds, Click Here.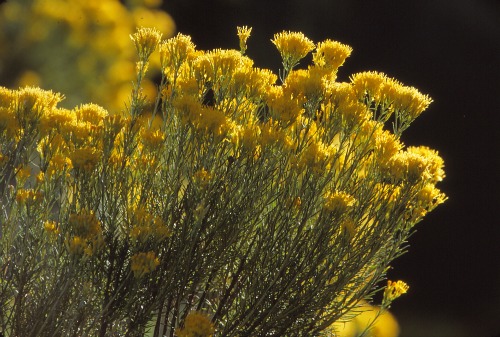 Rabbit Brush

Flora

Trees and Shrubs

• Blue Spruce
• Bush Cinquefoil
• Colorado Pinyon
• Douglas-fir
• Great Basin Bristlecone Pine
• Greenleaf Manzanita
• Limber Pine
• Ponderosa Pine
• Quaking Aspen
• Rabbit Brush
• Rocky Mountain Juniper


To see more on Trees and Shrubs, Click Here.




Aspen

Wildflowers
• Blue Flax
• Bryce Canyon Paintbrush
• Many-Flowered Stoneseed
• Markagunt Penstemon
• Mountain Death-camas
• Red Canyon Penstemon
• Rock Columbine
• Showy Stoneseed
• Western Iris
• Western Wallflower
• Wyoming Paintbrush
To see more on Wildflowers, Click Here.

References and Resources

Bryce Canyon National Park
By Fred Hirschmann

National Park Service
http://www.cr.nps.gov/history/online_books/brca/hrs5.htm

National Historic Society
http://pdfhost.focus.nps.gov/docs/NRHP/Text/64500661.pdf

Return From Bryce Canyon National Park to Nearby Attractions